Many people want to work from home doing a typical 9 to 5 job. So you'd think that such jobs are easy to find since there's a lot of demand. But finding such jobs is actually a big problem for the people that need them despite all the advertising. These jobs are actually hard to find such that you have to do a lot of research to find the legitimate ones, a task that is complicated by the many scams out there. You need to do some research to find legitimate work at home jobs.
You may have seen scams that present themselves as opportunities as seen on TV on the major TV networks like CNN, NBC, ABC and so on. Some of them even claim to have been featured on popular talk shows like The Oprah Winfrey show.
But when you get to the site, you find something that isn't convincing enough like some thing's not right. In many cases you'll find that the links that are supposed to lead to other sections of the website either go nowhere or just lead back to the page you're on.
Another scam involves pretending to be an actual work at home directory which in reality is something else. I fell for this once and remember how it turned out to be some kind of Affiliate Network instead.
However, there are many companies such as 1-800-Flowers that hire people to work at home and you can seek them out using resources like linkup to find work at home jobs. First go through the types of work at home jobs available and those that are listed. Then search for those that want freelancers or people who can work from home. A lot of these positions are listed online.
Linkup pulls information only from employer websites. It does not require you to submit any personal information and the results are direct from the source. Other sites like Simplyhired and Indeed gather information from employer sites as well as job boards, newspapers, company pages and associations.
Now before we go further, it's important to note that you need to have the skills and qualifications required just like you would for any other ordinary job. In some cases, you may need to get additional equipment and a fast and reliable internet connection. Jobs that promise lots of money with little investment of time and no experience are not legitimate. Legitimate work at home jobs will require you to have the relevant skills for the job.
Now, to find a work at home job, search with words like telecommute, remote and virtual. You can also add the specific job titles, skills and certifications or job category. You can also narrow it down to location by adding the zip codes and cities.
It also has other functions to help you find jobs basing on job title, description and location. But as always, do your research with these results so that you choose a work at home job that is right for you.

——————————————————————————————————-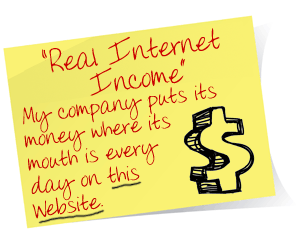 ——————————————————————————————————–